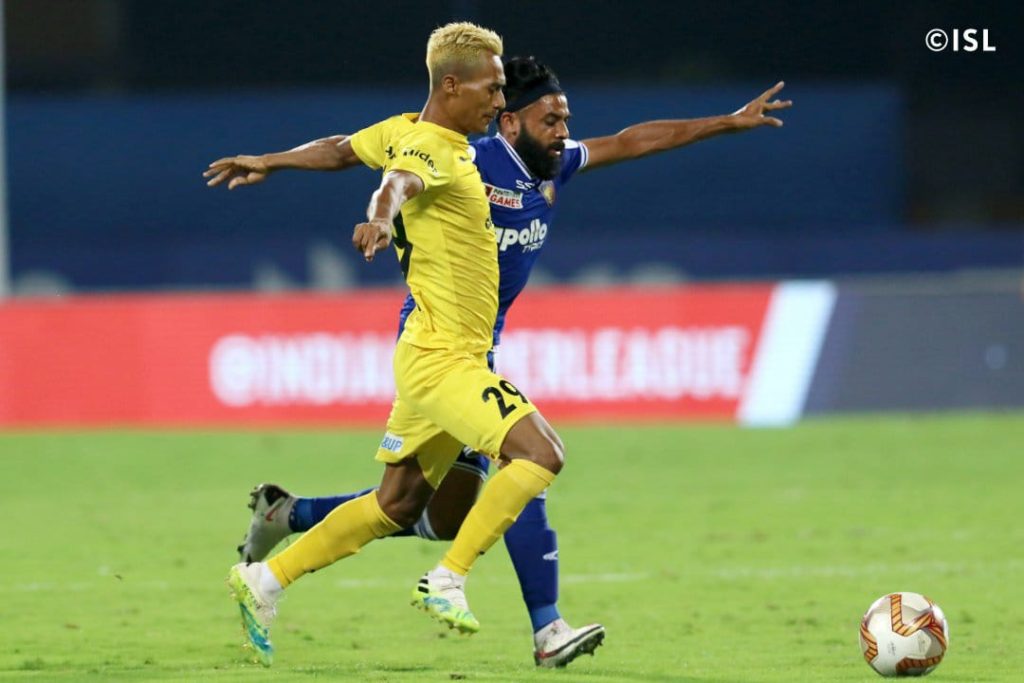 XtraTime Web Desk – A horrible mistake from Ahmed Johouh costed Mumbai City FC all three points as Chennaiyin moves forward towards the fourth spot in the table.
Chennaiyin started strong. Amrinder Singh was right at it in the 2nd minute of the match shows Chennaiyin went all in right from the start. Chhangte kept it on target from quite a distance but Amrinder fisted the ball out.
Chennaiyin kept the pressure on Mumbai's defence. They however couldn't break it Mumbai looked steady if not solid in the first 15 minutes. The away team picked up an important goal when Bipin Singh's marvelous cross was headed by Bartholomew Ogbeche and it gave Mumbai the lead in the 21st minute. Both the teams played to their potential and the battle was mostly happening in the midfield as referee called for the half.
Second half wasn't as lively and moving as the first half. Things changed in the 75th minute. Ahmed Johouh made a horrible mistake as he fouled just 2-3 yards away from the goal. He tried to control the ball but failed to do so and committed a foul which gave Chennaiyin the penalty.
Esmael Goncalves made no mistake and scored from the spot kick and brought Chenaniyin into level terms. Things changed from there on. Mumbai looked desperate for 3 points. They marched as Sergio Lobera changed 4 players in one go. Mumbai pushed really hard but couldn't break the deadlock. In one such attack when Mumbai failed, Chennaiyin countered beautifully. With a bit of luck, they could've scored their second. However, the match ended 1-1.
Mumbai sit in the top of the table with 30 points from 13 games while Chennaiyin has 16 points from 14 games and are currently in the 5th place.