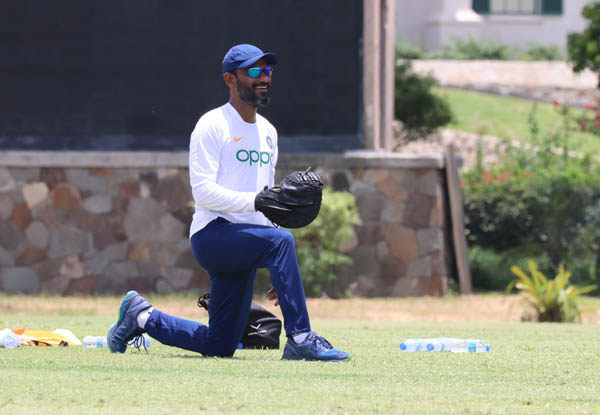 Xtra Time Web Desk: Sporting superstars always strive to attain great heights on the field of sports. They simply hate coming second and invariably bounce back after a hiccup. Indian captain Virat Kohli is one individual who believes in achieving success every time he sets his foot on the field. It was Kohli who initiated the blueprint after the humiliating loss in Adelaide. The Indian captain messaged the fielding coach R Sridhar around 12:30 am, the night India faced the embarrassment of 36 all out. He joined the meeting of the think tank, preparing the plan for the next test match in Melbourne which according to Sridhar's words was 'Mission Melbourne'.
During a conversation with Ravichandran Ashwin on the latter's YouTube channel, Sridhar said Kohli had messaged him around 12:30 am, the night India suffered the humiliating loss in Adelaide to discuss the plans for the next Test in Melbourne.
"It was midnight, around 12.30 am, the night we lost the Adelaide Test. Virat Kohli messaged me: 'What are you doing?' I was shocked. I thought why is he messaging at this time? I told him Ravi Shastri, Bharat Arun, Vikram Rathour and myself are sitting together. He said, 'I'll also join you'. I said, 'no problem, come over.'
"He came there and all of us started discussing. That's where 'Mission Melbourne' began.
"Ravi Shastri made a point during the discussion. The Head Coach emphasized on wearing the 36 as a badge. He said the 36 is what will make this team great," said Sridhar.
As it turned out, India went on to beat Australia by 8 wickets to level the series 1-1 at Melbourne. Ajinkya Rahane marshaled his troops splendidly as the Indian team went on to win the test series after going 0-1 down, scripting the biggest series win Down Under.