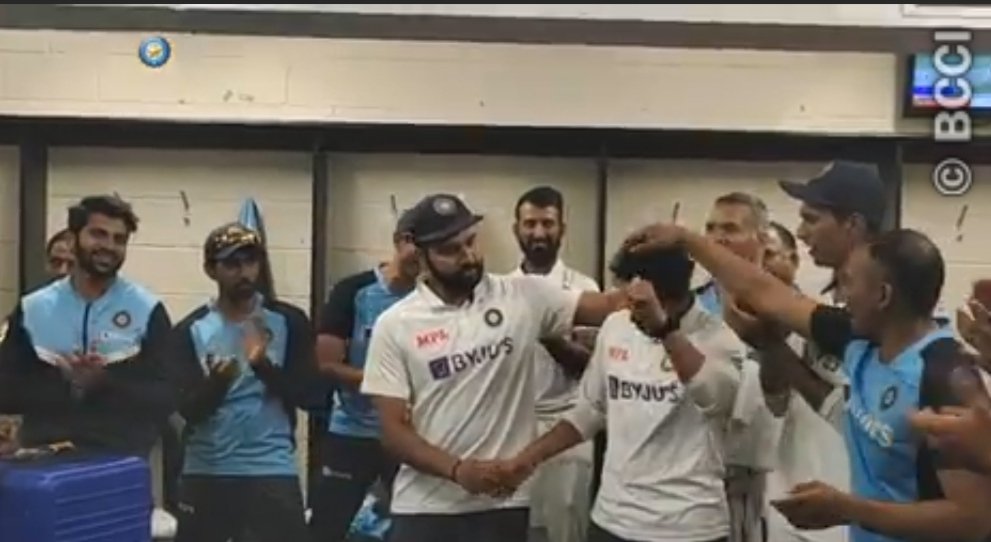 XtraTime Web Desk – After a massive series win down under, India's stand-in captain Ajinkya Rahane addressed all the players and support staff and specially asked Kuldeep to keep working hard.
In that speech, Rahane said, "Kuldeep it was tough for you. I know you didn't play a game here but I think your attitude was really good". Rahane added, "Going to India now, your time will surely come. You just keep working hard".
Another player who didn't play a match is Kartik Tyagi. Even though he was part of the net bowlers but all the other net bowlers got their opportunity but he didn't. Rahane lauded his role and told him 'fantastic' for playing his role.
Rahane also thanked all the players and coaching staff by saying, "It's a massive massive moment for all of us. I think what happened in Adelaide, how we came back from Melbourne onwards was really good. Not just a person or two, everyone contributed in our win. Everyone contributed and that was really good.