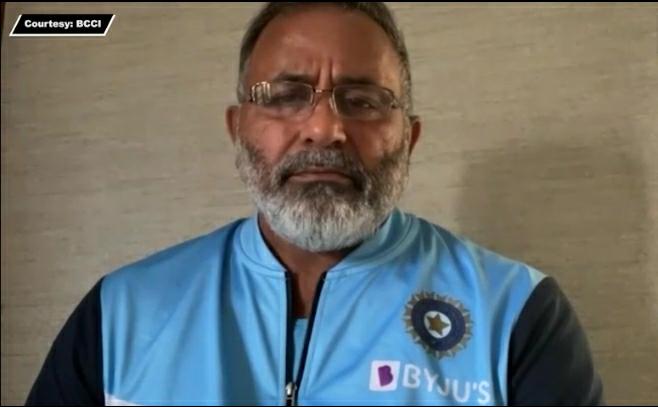 XtraTime Web Desk – After a massive series win at Australia, Indian bowling coach Bharat Arun revealed how did team India managed to keep the Aussie stars quiet.
Speaking about their 'leg-side' strategy, Bharat Arun said, "Ravi Shastri called me sometime in July. When we were discussing the Australia tour, he said that we need to take the off-side out of the Australians. So we had our own analysis and felt that most of the runs that Steven Smith and Marnus Labuschange had scored were off the cut, pull and on the off-side. We also took a cue out of the New Zealand attack when they bowled to Steven Smith, where they had attacked his body and he had felt very uncomfortable at that point in time. So Ravi called and said, 'I want you to make a plan where we eliminate the offside for the Australians".
Arun added, "Then we sat and planned the whole thing. We said we're going to attack straighter lines and have on-side fields for batsmen to be consistently clearing the onside fields. The thought process started in July and when we had a discussion with Virat, he bought into the theory. We employed it in Adelaide and Ajinkya was magnificent in Melbourne onwards and the bowlers responded beautifully".
Bharat Arun also revealed why they went with five bowlers for the Brisbane test. "We had formed this five-bowler theory three years ago and most of the times, we stick with five bowlers abroad. To bowl out a team, in conditions abroad, demands a lot out of four bowlers. It's a huge task for us to do that. Virat Kohli and Ravi Shastri have been firm on the decision that we need to be playing five bowlers to be successful abroad. He added, "All of us, the captain and the support staff, felt that the five-bowler theory has worked for us, let us back that. Also, the fact that Washington Sundar, the way he was batting in the nets, we knew that he is a capable bat and also that he was a left-hander. [So we thought] let's be positive and take the five bowler theory".
Arun then talked about the bowlers who made the ultimate change. Speaking about Siraj, Natarajan and Shardul, Arun said, "Siraj has the knack of taking wickets. He has over 150 first-class wickets. He's been outstanding in India A and Ranji Trophy. Shardul has time and again picked more than 40 wickets for Mumbai. Saini had the pace. Natarajan's length, he brings the left-handed angle, it's a new angle for us. All that we were talking about was the need to be consistent. They all have the ability. The only thing is the margin for error in Tests is very small so they needed to eliminate that [inconsistency]".
Arun also gave an very interesting update about Kuldeep Yadav. He said, "Kuldeep is working hard enough. I think he has been excellent. I think horses for courses is the best thing. When Kuldeep gets a chance to play, he will show what he can do because I think he's bowling magnificently now and in India where we play these four Test matches, that'll be his time. Every time Kuldeep Yadav has played for India, he's done exceptionally well. The only chance he got in the T20 game, he bowled a fantastic spell. Every player in this team knows that when his role comes, it'll be of great importance to the team. They would give out their best to perform that role for the team".